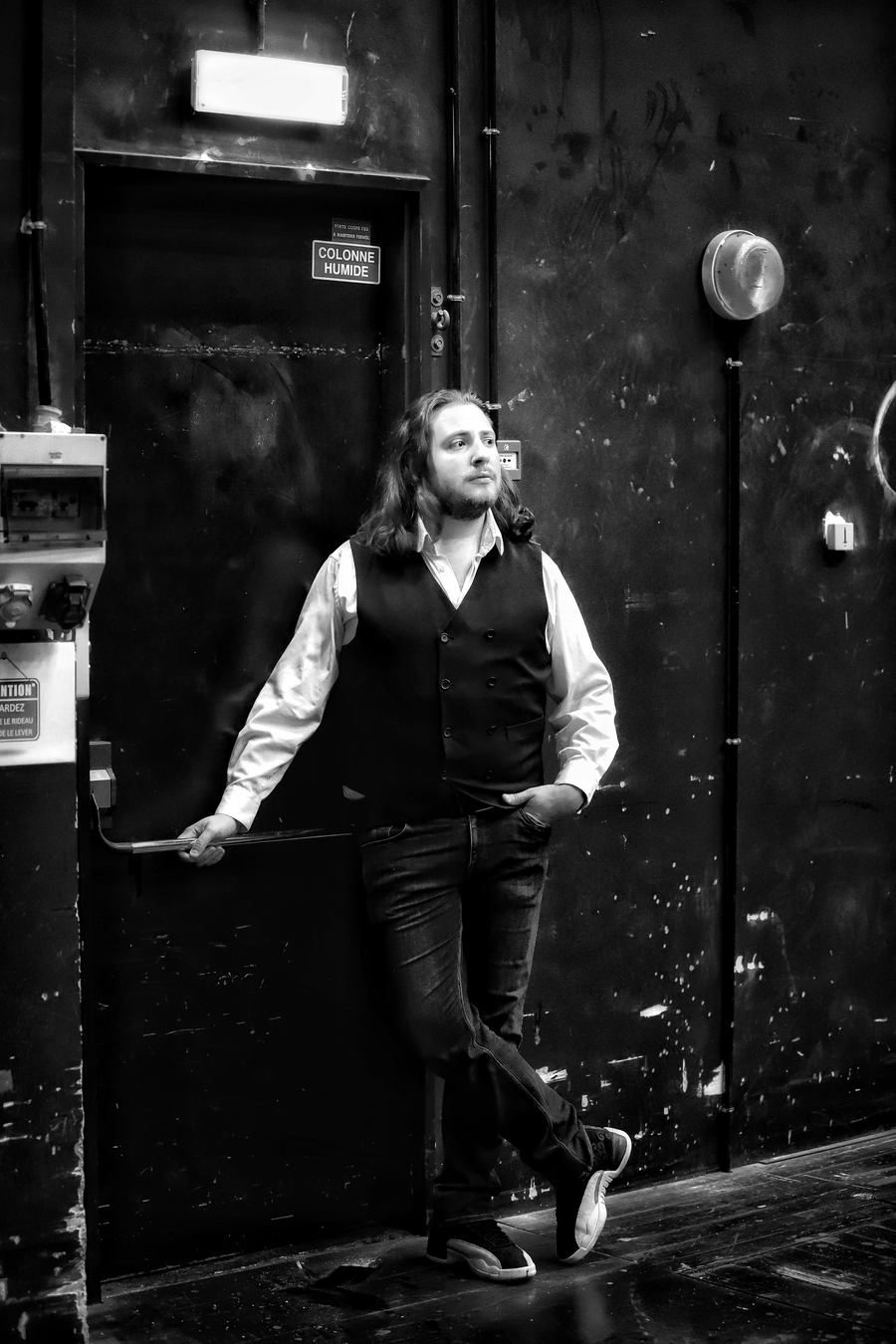 For this new season, it's a Baroque opening one that awaits the baritone Florian Sempey!
At the end of the month, the Opéra national de Paris offers us a production event: the ballet-opera Les Indes Galantes by Rameau in Bastille. A huge challenge for the ensemble Cappella Mediterranea, under the baton of Leonardo Garcia Alarcon, who has to play in this great Parisian room on period instruments. Distribution side, we will be pleased to discover the dancers company Rualité and on the singers sides, the Paris Opera offers us a cast made up of the most talented French artists of the moment. Among them, Florian Sempey finds again his marks in Bastille (where he already had a great success last season in Les Huguenots and Papageno in The Magic Flute) with mission to assume the roles of Bellone and Adario.
After Paris, go to Berlin with Haendel where he will sing the Apollo e Dafne cantata with soprano Lucy Crowe. On this occasion, the Berliner Philharmoniker will be under the baton of Emmanuelle Haïm.
On the way to Bergamo, Italy, Florian Sempey leaves the Baroque repertoire to be back singing bel canto repertoire, which he really enjoys, with Donizetti - first of all on the occasion of the opening concert of the Donizetti Festival, under the baton of Riccardo Frizza then in The Angel of Nisida where he sings Don Fernand, under the direction of Jean-Luc Tingaud.
His 2019-20 season includes performances of Il barbiere di Siviglia at the Opéra national de Paris and at the New National Theatre Tokyo (for his Japan debuts), at the Gran Teatre del Liceu de Barcelona (for his spanih debuts), Rimbaud in Le comte Ory – opposite Cecilia Bartoli – with Opéra de Monte-Carlo and Conte Almaviva in Le nozze di Figaro at the Opéra national de Bordeaux.
Les Indes Galantes, J.Ph. Rameau
Opéra national de Paris, Opéra Bastille
from 26 to 15 October 2019
---
Apollo et Dafne, G.F. Haendel
Berliner Philharmonie, Germany
17 and 18 October 2019, 20:00
19 Octobrer 2019, 19:00
---
Donizetti festival opening concert
Teatro Sociale, Bergamo, Italy
14 November, 20:30
---
L'ange de Nisida, G. Donizetti
Teatro Donizetti, Bergamo, Italy
16 and 1 November, 20:30
© Cyril Cosson - Occurrence - 2019